Bridge expansion joints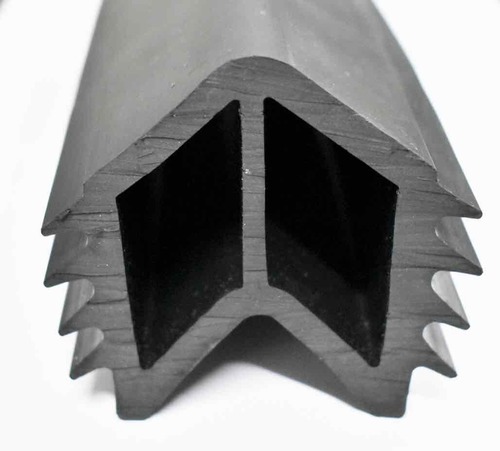 Bridge expansion joints
Product Description
Our provided Bridge Expansion Joints allow for length variation without restrictions or cracking, safeguard the surfaces of structural elements, and if necessary, prevent water infiltration. Our joint is created utilising cutting-edge technology under the direction of deft professionals in accordance with established industry standards. Before being delivered to our esteemed customers, the given expansion joint is tested to predetermined quality standards to ensure its longevity and quality. In addition, Bridge Expansion Joints are offered in a variety of specifications and can be tailored to the requirements of our esteemed clients.
Bridge expansion joints Specifications
| | |
| --- | --- |
| Thickness | 10-30 mm |
| Usage/Application | Pneumatic Connections |
| Brand | Polyerubb |
| Material | EPDM Rubber |
| Operating Temperature | 150 Degree C |
| Range Of Width Provided | 25 to 200 mm |
| Surface Finish | Smooth |
Frequently Asked Questions
What are the types of expansion joints?
Single Expansion Joints.
Hinged Expansion Joints.
Gimbal Expansion Joints.
Universal Expansion Joints.
Elbow Pressure Balanced Expansion Joints.
In-line Pressure Balanced Expansion Joints.
Externally Pressurized Expansion Joints.
Toroidal Expansion Joints.
What is the function of expansion joint in bridge?
The Expansion Joint's Functions Bridge expansion joints are made to extend the length of a bridge to accommodate shrinkage, temperature changes, external loads, or movement, and they enable continuous traffic between bridge structures and connected structures (another bridge or abutment).
Where are expansion joints required?
For total separation, expansion joints are included throughout every component of a structure, including its floors, walls, ceilings, and roofs (interior & exterior).