EPDM Rubber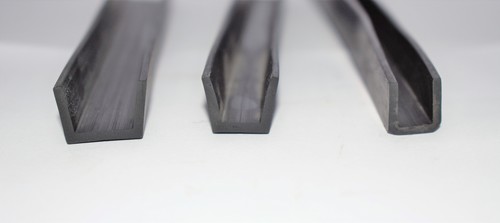 EPDM Rubber
Product Description
We are able to manufacture and provide EPDM Rubber because we have a deep understanding of the many facets of the market. Our Ethylene Propylene Diene Monomer Rubber is highly sought after for a variety of industrial applications and is produced using premium raw materials and essential components that are purchased from reputable industry suppliers. These rubbers are produced in accordance with the standards established by the industry and are expertly supervised to ensure complete quality control. We provide EPDM Rubber at costs that are among the best in the business.
EPDM Rubber Specifications
| | |
| --- | --- |
| Minimum Order Quantity | 100 Meter |
| Temperature Range | 20 -120 Degree C |
| Brand | Polyerubb |
| Material | EPDM Rubber,Natural Rubber |
| Hardness | 32-70 A |
| Color | Black |
| Size | 3 inch |
| Thickness | 10-30 mm |
Frequently Asked Questions
What is EPDM?
Ethylene Propylene Diene Monomer, or EPDM, is a synthetic rubber type that is frequently used outside for roofing, window, and door seals.
What does EPDM rubber contain?
What ingredients make up EPDM rubber? Ethylene, propylene, and a trace amount (3%-9%) of non-conjugated diene monomers are copolymerized to form EPDM, which provides cross-linking sites for vulcanization (rubber hardening).
What are the disadvantages of EPDM?
The drawbacks of EPDM rubber include a lacklustre resistance to most oils, non-polar solvents, and petroleum-based fuels. Because of these qualities, EPDM is an inappropriate material for petrochemical applications. It should be emphasised that EPDM's inertness makes it challenging to adhere to.
What is the average cost of EPDM?
The typical price of the materials (per square feet)
You should anticipate paying between $3.25 and $14.75 per square foot for the material and installation of EPDM roofing membrane. The cost per square foot will typically range between $4.50 and $5.50.